This GPU mounting bracket allows you to mount up to 7 GPUs at the front of a deep Rosewill L4XXX server chassis.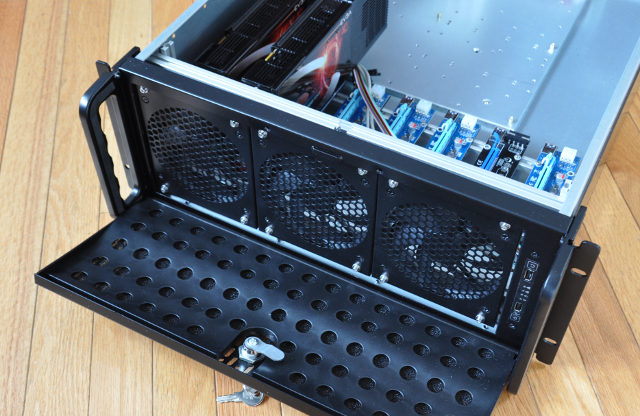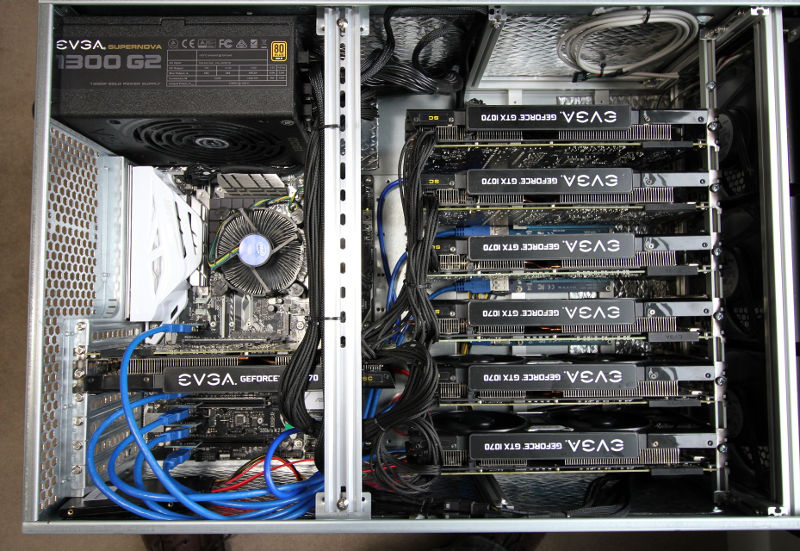 Features include:
The frame securely bolts to the sides of the case via existing case holes.
The three fan "cages" included with the case are re-used and bolted to front of the frame.
There is ~40mm between the fans and the front of the GPUs.
Space between GPUs is ~15mm.
USB risers (not included) are safely secured to the frame via four bolts.
Can accommodate USB riser boards of varying widths (versions  < 8 and versions >= 8s)
Ships as a kit. All required fasteners are included.
Fits in either of the three Rosewill deep (25-inch) server chassis (note the 'L' in the model numbers):
Order here.