This PC case replaces three drawers in a IKEA Helmer cabinet, transforming it into a stylish personal computer.
The existing drawer fronts are removed and attached to the case via the handles.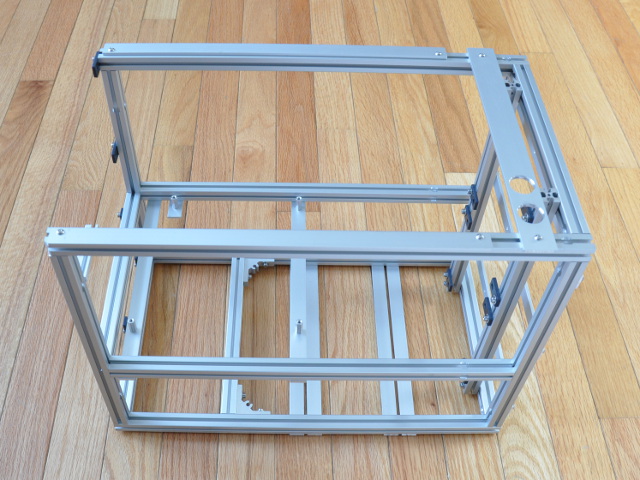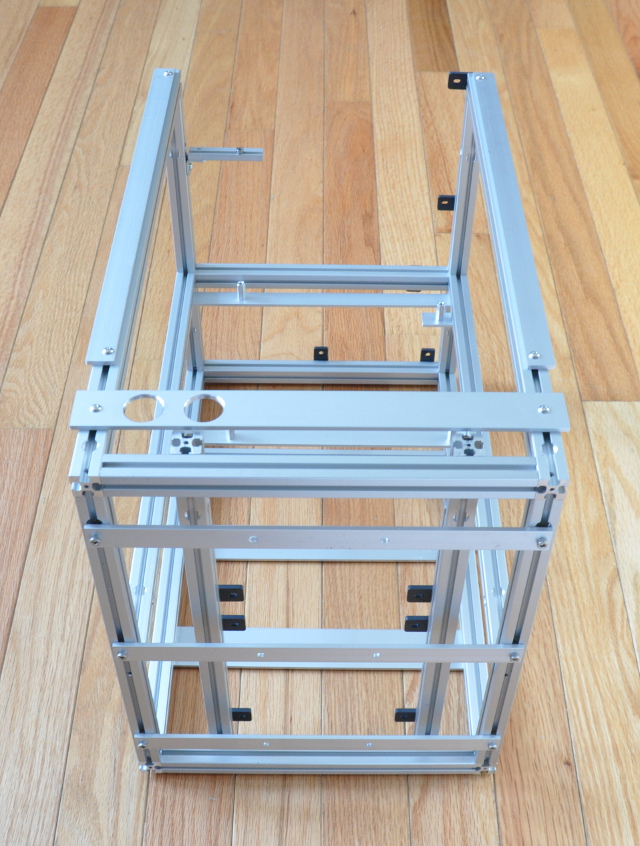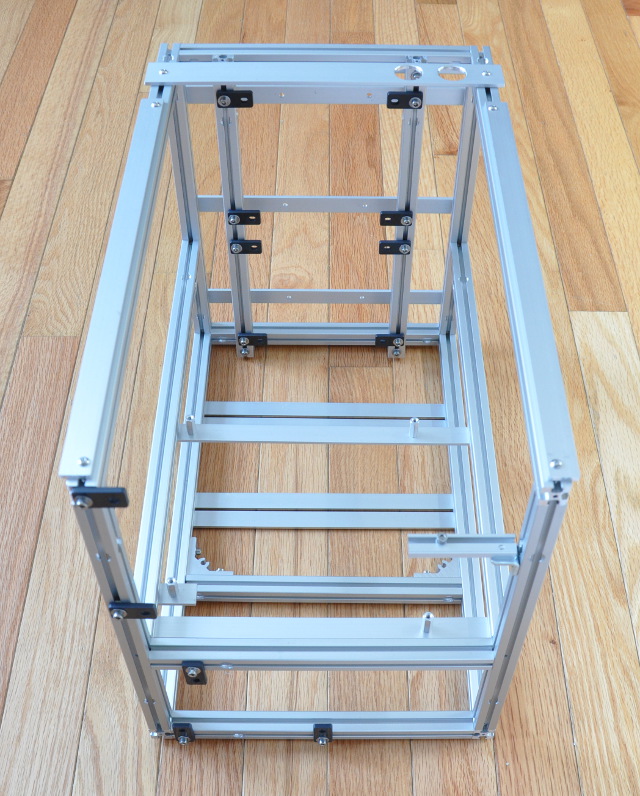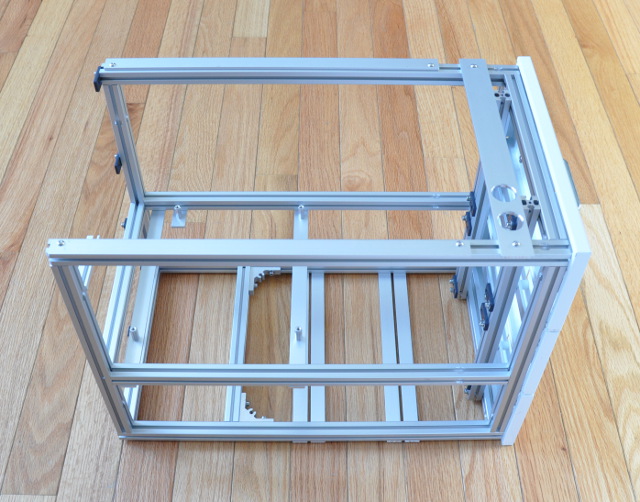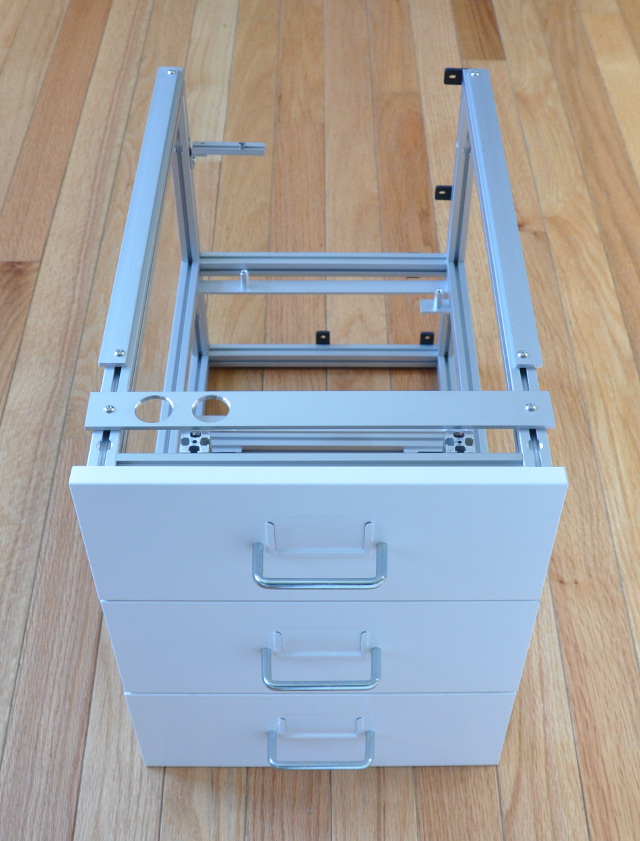 The case can accommodate a standard ATX power supply, miniITX motherboard, full-length graphics card, one 3.5-inch HD (or SSD) and three 120mm fans.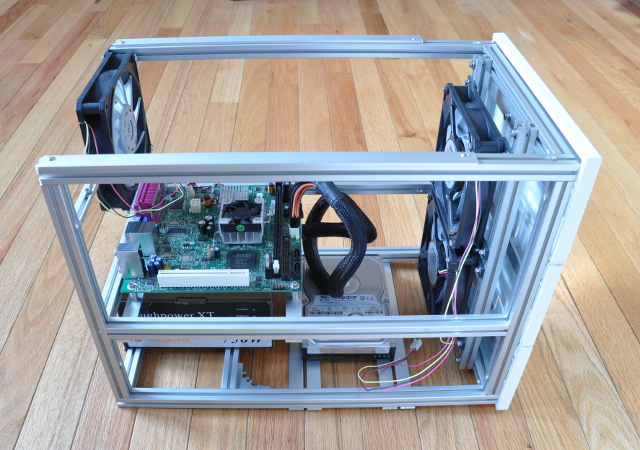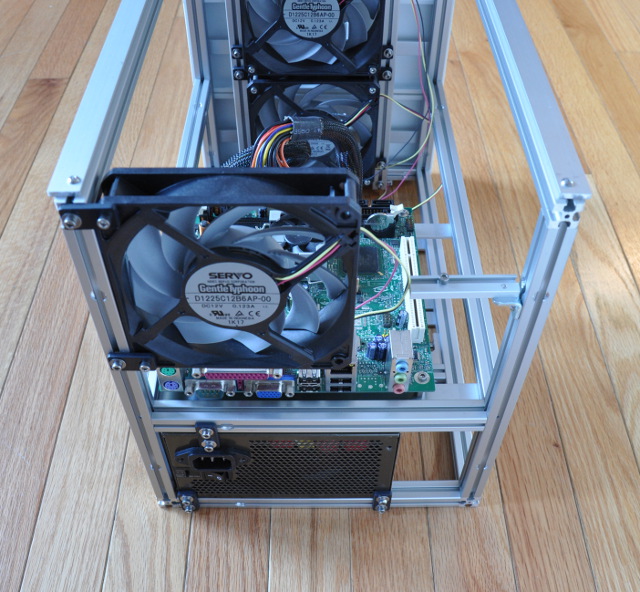 Due to the weight of this "drawer", it is recommended that it be inserted at the top of the Helmer cabinet.
Order here.
Features
Mount one miniITX motherboard (room for 160mm tall heatsink).
ATX PSU.
Full-length GPU (11.75-inches).
Room for three 120mm fans (two in the front, one in back).
Install one 2.5/3.5-inch drive.
Mounting plate for 2 19-mm switches.
All aluminum construction. Fully assembled.
Stainless steel fasteners.
Size: 9.25 x 15.875 x 11.625-inches; 235 x 390 x 295mm (W x D x H)
Weight: 4 pounds 11 ounces.