Two of our more recent custom cases include a tall tower with 18 IO slots and a shallow server case with a removable motherboard tray.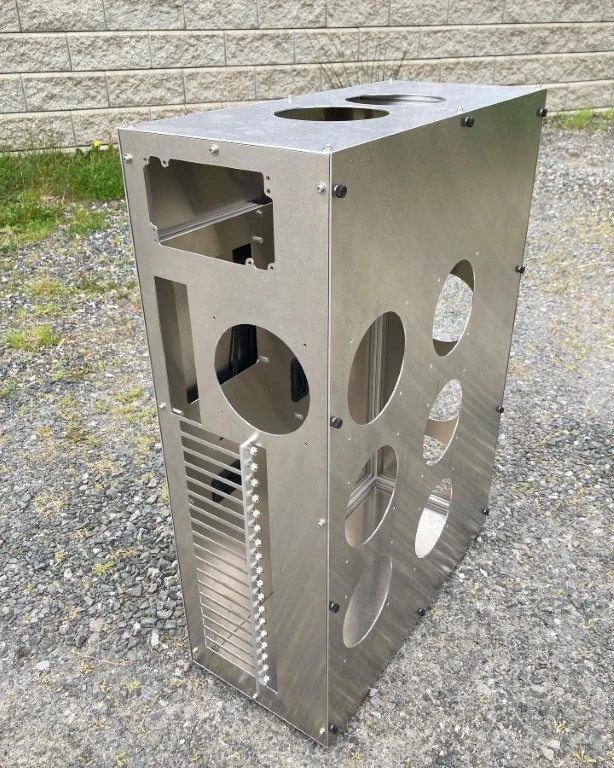 ---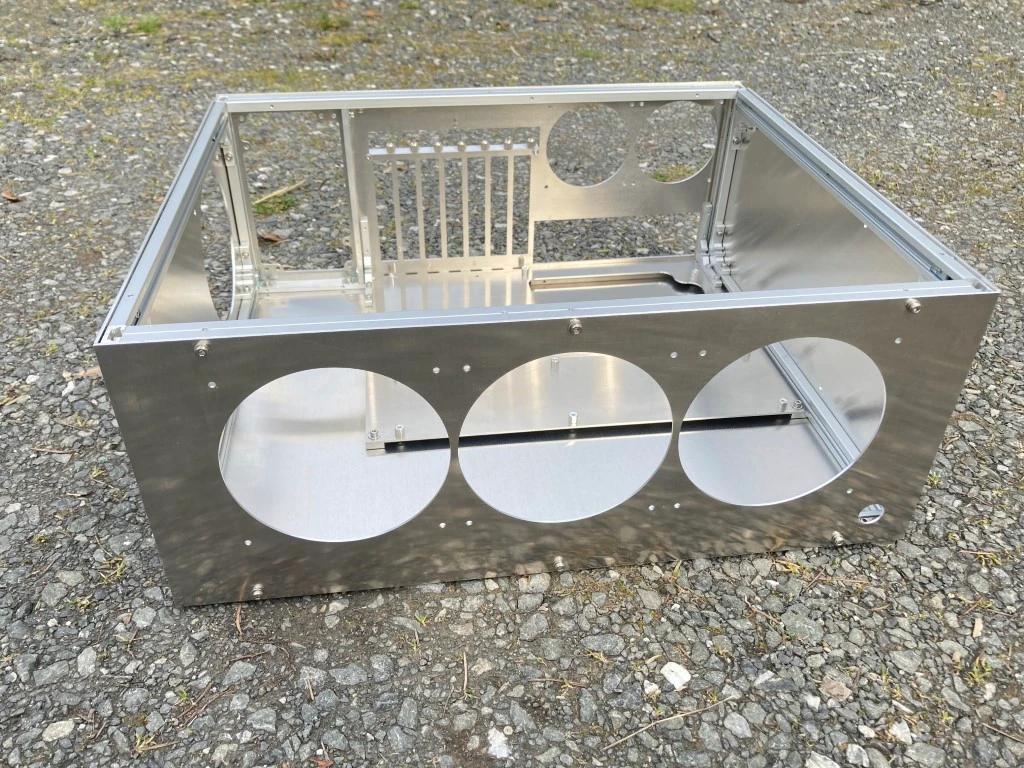 Three tier frame for a GPU rendering rig
This is a three tier open-air frame for a GPU rendering rig, which will consist of a Threadripper Pro system, seven RTX 3090 cards, a 240 AIO and dual PSUs.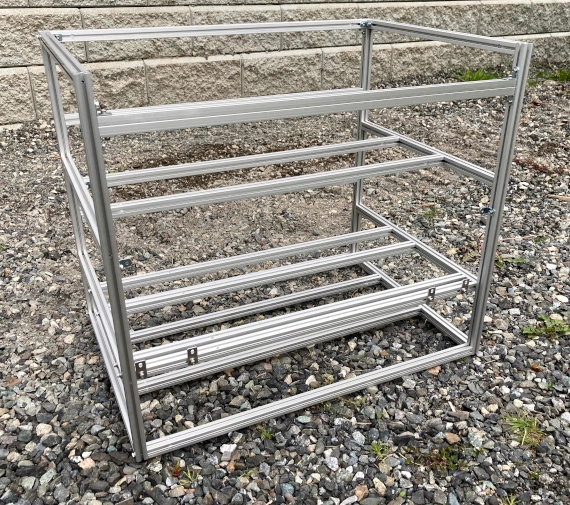 ---
Open-air Cases for GPU Mining
Open-air cases are designed specifically for scrypt (GPU) mining e.g. Ethereum, Litecoin, Dogecoin, X11 (Darkcoin)/X13 (Marucoin), etc., where the GPUs are mounted over the motherboard (via riser/ribbon cables) and widely spaced for optimal cooling.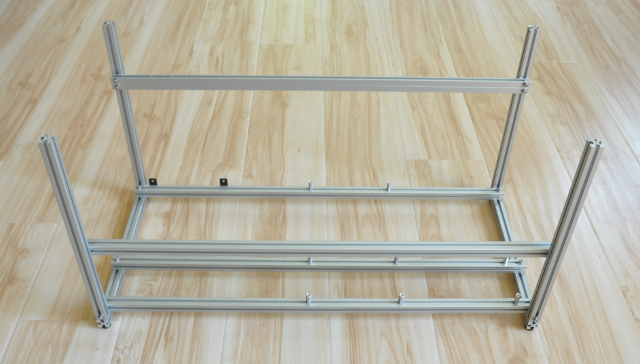 More info here.
---
Compact Tech Station Reviewed by Overclockers

---
Helmer Replacement Drawers
These replacement drawers/case for IKEA's Helmer cabinet transform it into a stylish personal computer or low cost render farm. Sizes range from 1 to 5 "drawer" high.
Five "drawer high" full-size ATX case (sized for a 120×3 liquid cooled radiator):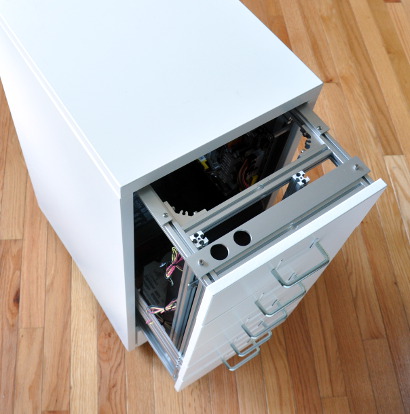 Three drawer high miniITX case:

One drawer mini-ITX renderfarm node:


Modular Test Bench (Tech Station)
The modular test benches (tech station) come in various sizes to accommodate cooling radiators of all sizes.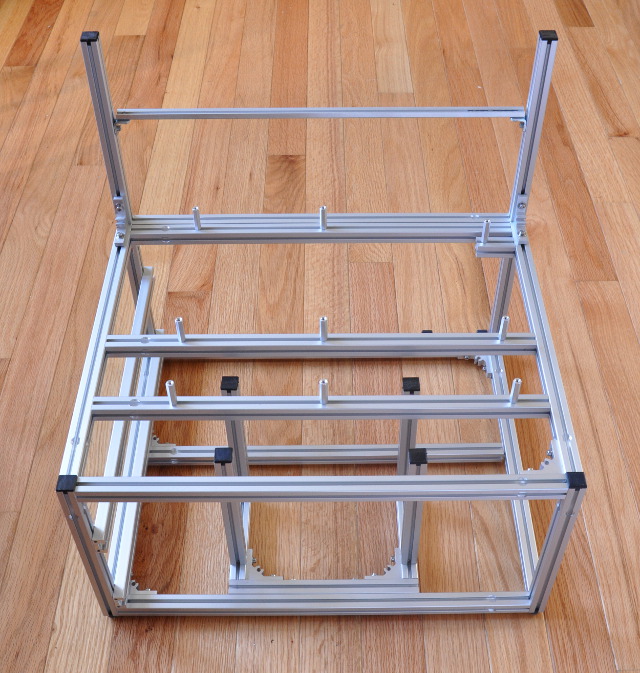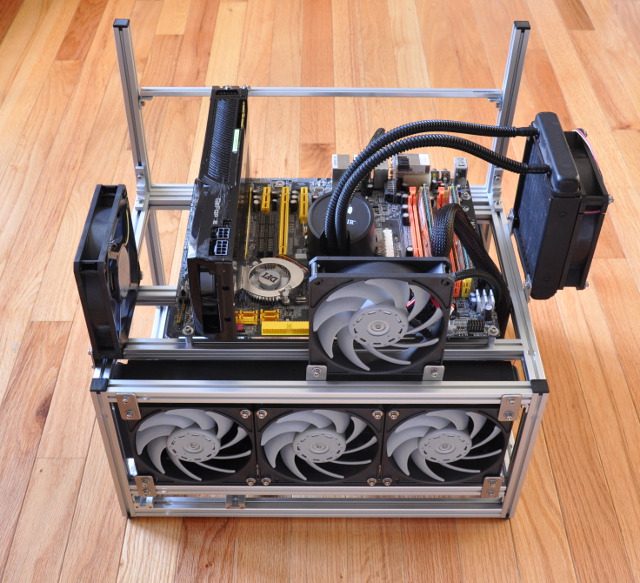 ---
Tech Trays
I designed these simple, all aluminum, heavy-duty, open air trays for folders, benchers and miners. With the optional "floating GPU' support beam, these become the perfect open air case for Bitcoin/Litecoin mining rigs.
The stackable trays can be used to create a space efficient computing "farm."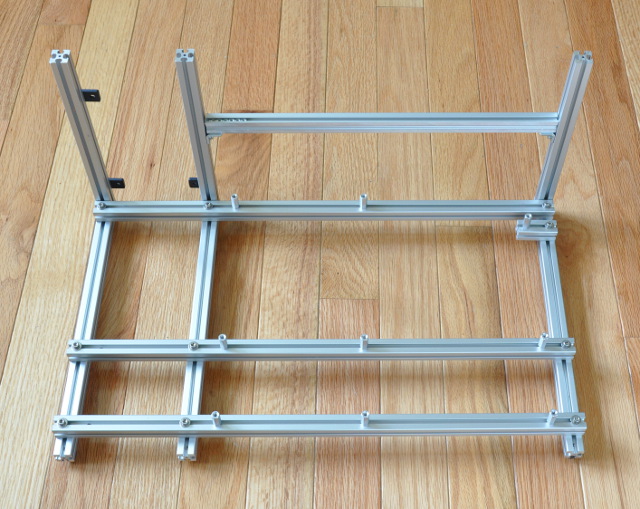 I've been building custom computer cases for many years now, so feel free to contact me if you want any customization/extension to these.