We are open for business during Washington State's stay-at-home order.
Latest Custom Build – Frame for 24x Drives
Our latest custom build is a frame for 24x 5.25-inch drives.

Compact Tech Tray
This compact tech tray can can accommodate an ATX motherboard.

More info here.
---
Open-air Cases for GPU Mining
Open-air cases are designed specifically for scrypt (GPU) mining e.g. Ethereum, Litecoin, Dogecoin, X11 (Darkcoin)/X13 (Marucoin), etc., where the GPUs are mounted over the motherboard (via riser/ribbon cables) and widely spaced for optimal cooling.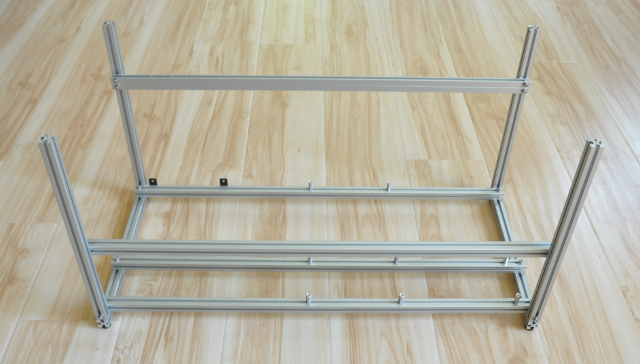 More info here.
---
Compact Tech Station Reviewed by Overclockers

---
Helmer Replacement Drawers
These replacement drawers/case for IKEA's Helmer cabinet transform it into a stylish personal computer or low cost render farm.  Sizes range from 1 to 5 "drawer" high.
Five "drawer high" full-size ATX case (sized for a 120×3 liquid cooled radiator):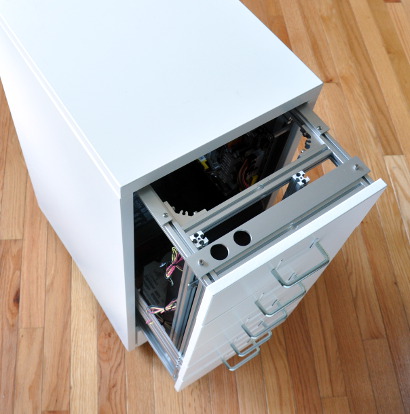 Three drawer high miniITX case:

One drawer miniITX renderfarm node:


Modular Test Bench (Tech Station)
The modular test benches (tech station) come in various sizes to accommodate cooling radiators of all sizes.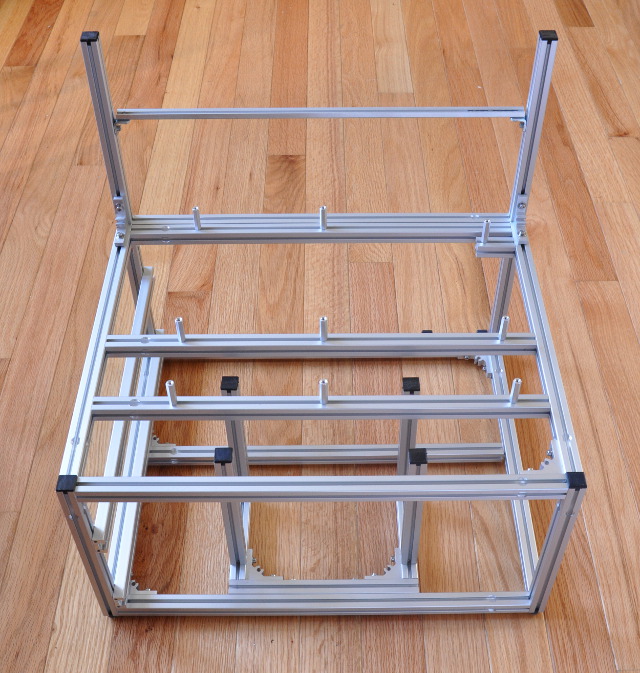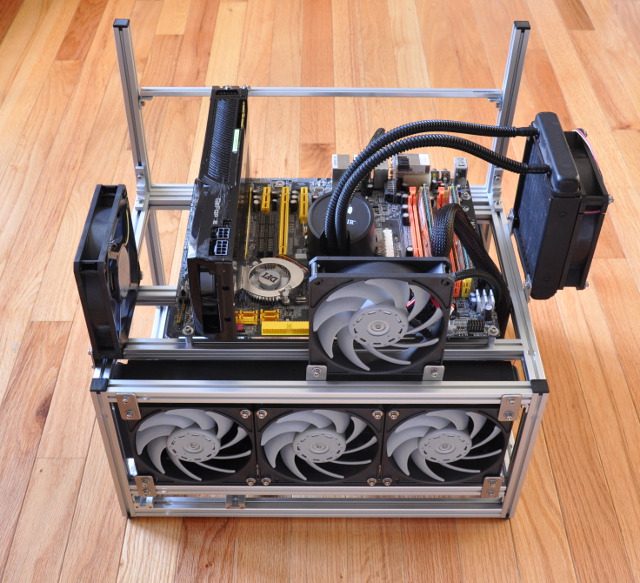 ---
Helmer Tech Tray
The Helmer tech tray is a replacement drawer for Ikea's Helmer cabinet.  The drawer is sized perfectly for a miniITX rig.


---
 Radiator Stand

Finally!  A stand for 4x120mm radiators!
This heavy duty radiator stand can hold 1-2 4x120mm(s) along with pumps, reservoirs, bay devices and a PSU, anywhere on the t-slot extrusions.
The stand can be re-configured to mount a single radiator or oriented to hold radiator(s) in a horizontal orientation

Tech Trays
I designed these simple, all aluminum, heavy-duty, open air trays for folders, benchers and miners.  With the optional "floating GPU' support beam, these become the perfect open air case for Bitcoin/Litecoin mining rigs.
The stackable trays can be used to create a space efficient computing "farm."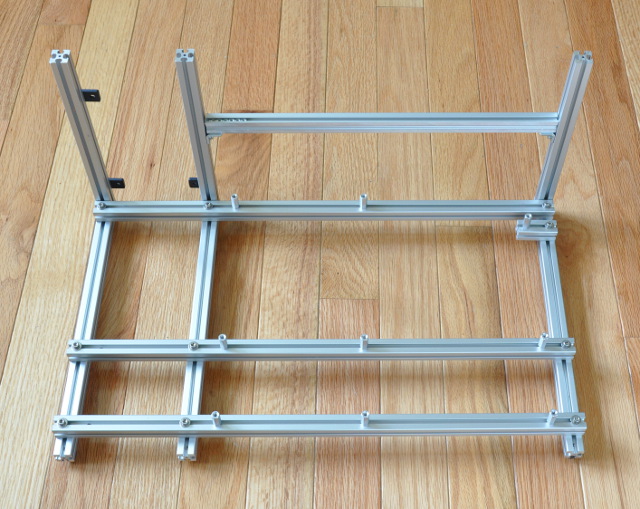 I've been building custom computer cases for a few years now, so feel free to contact me if you want any customization/extension to these.