The DA‑160 is a vertical case designed specifically for an air cooled mini‑ITX/DTX rig.
$249 USD
Accepting pre-orders now! Cases are expected to ship in about 3 weeks.
Orders are currently restricted to US residents only.
Contact rich@spotswoodcomputercases.com to place an order.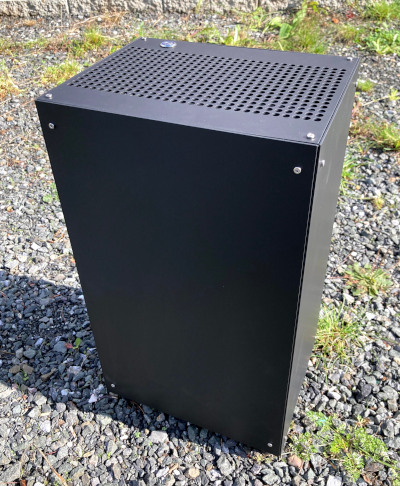 Features
The motherboard is mounted vertically with the GPU bracket positioned at the top or bottom of the case (either way, cables exit at the bottom).
A SFX PSU can be mounted virtually anywhere (vertically, horizontally, behind, or over the motherboard, etc.). ATX PSU is also supported.
Solid side panels for quiet directed bottom-to-top airflow.
The location of the motherboard and GPU can be repositioned up/down and left/right, and further into the case.
Modular panels allow you to choose which side is the front/back/side of the case.
Matte black powder coating.
The C14 power inlet can be mounted anywhere along the bottom of the case (an angled C13 power cable is recommended)..
Made in the USA by Spotswood Computer Cases, LLC.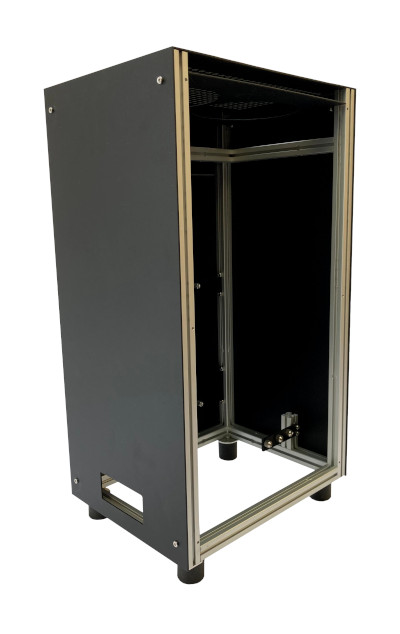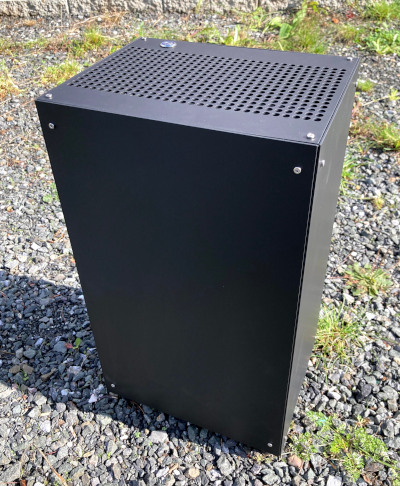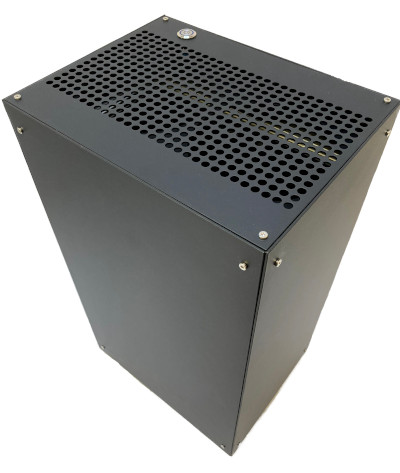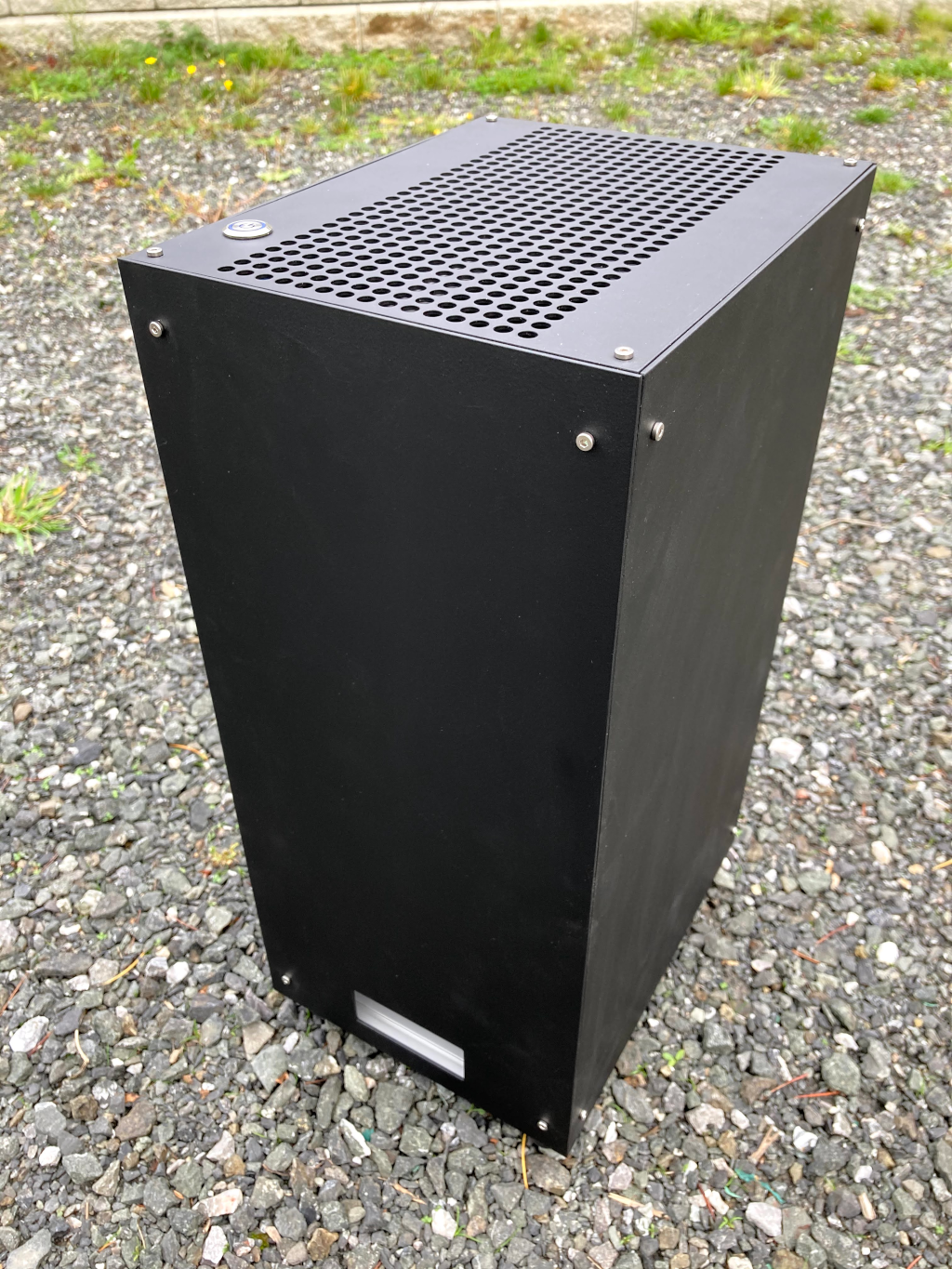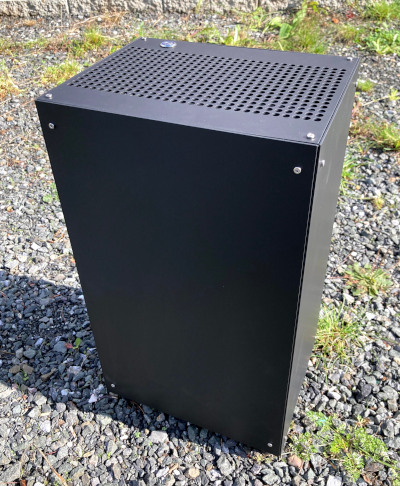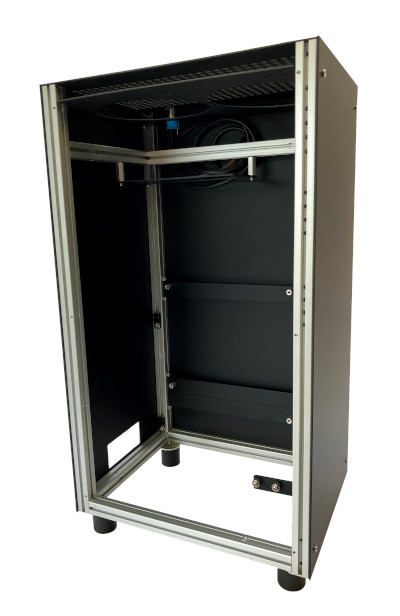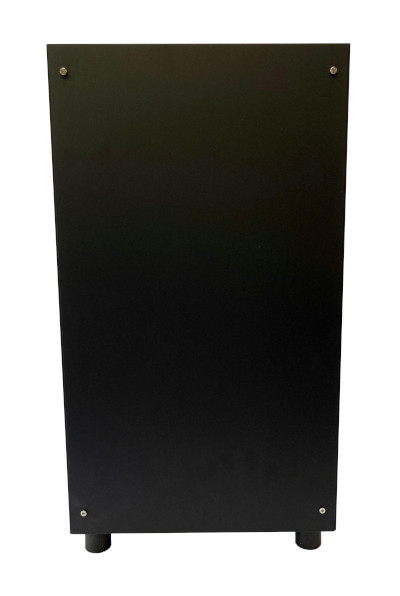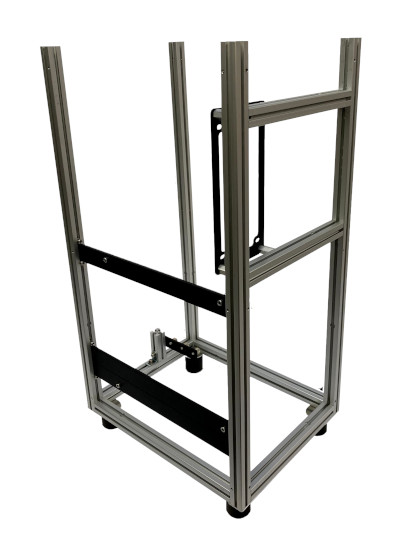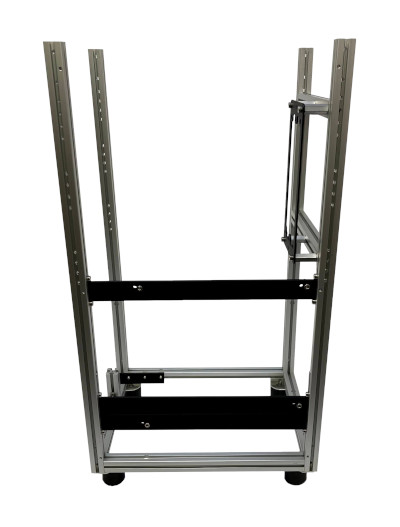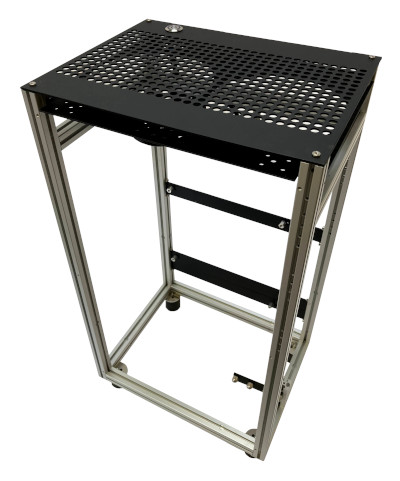 DA-160 angle front interior right - 400
da-160 on stones front - 400
da-160 on stones side w cutout
da-160 on stones front - 400
da-160 top psu angle front interior - 400
da-160 back angle side psu frame - 400
da-160 back side psu frame-400
da-160 top angle frame - 400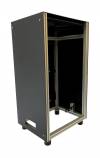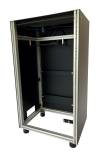 Specifications
CPU cooler
163mm (compatible with Noctua NH-D15S)
Dimensions (L x W x H)
249 x 194 x 428 (20.6L). 18.9L excluding the
space at the bottom of the case to hide wires.
453mm tall including case feet.
Fan support
2x 120mm at the top. Optional 120mm fan at the bottom.
Graphics card
355mm long, 63mm thick, 160mm wide
Motherboard
Mini‑ITX, mini‑DTX
Power supply
SFX, SFX‑L, ATX
Storage
1x 3.5″ HDD
1-2x 2.5″ drives
Weight
7 pounds
Materials
1.6mm powder coated aluminum sheet
Anodized slotted extrusion
Stainless steel fasteners
16mm LED vandal switch
Soft rubber feet (25.4mm tall)