Compact Tech Tray
This modular, rugged, anodized aluminum tech tray can accommodate a mini-ITX, microATX, or ATX form factor motherboard.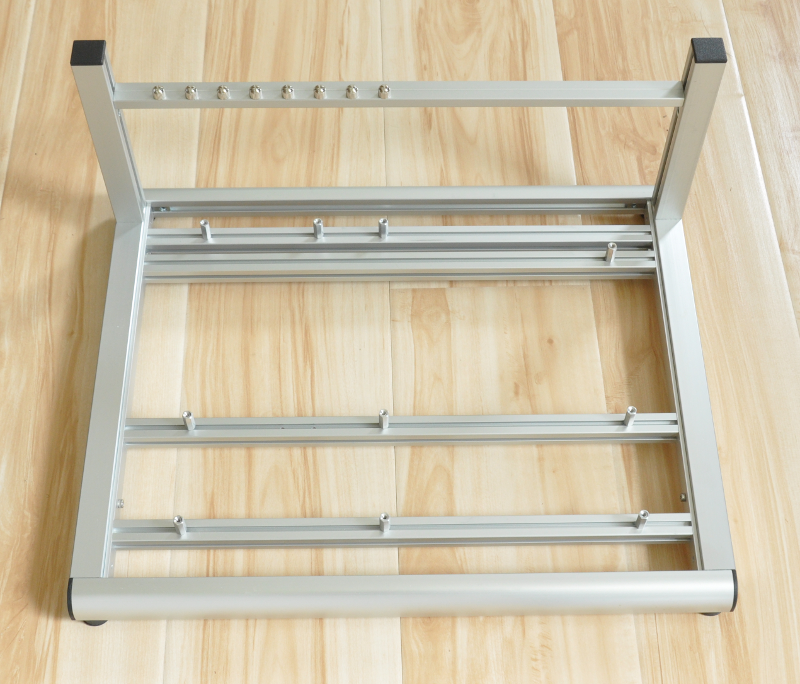 The open frame design provides complete access to the CPU socket area of the motherboard for easy heatsink installation.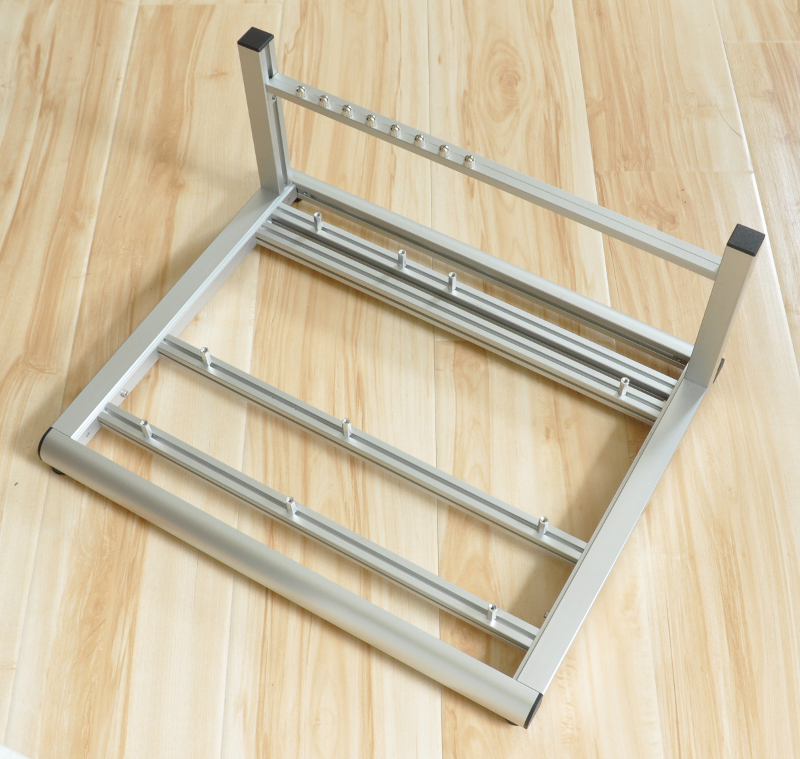 Two 120/140mm fans/radiators can be mounted to the posts, or anywhere along the front and back of the test bed.
Features
Support for ATX (8 expansion cards), microATX and mini-ITX form factor motherboards.
7/8-inch tall aluminum motherboard standoffs.
Mount 4 fans or any combination of 1-4 radiators.
All anodized aluminum construction.
Size: 15.75 x 13 x 7.25-inches (W x D x H)
Weight: 3 pounds 5 ounces.
Order here.