This open-air frame holds an Octominer motherboard (riseless 8 GPUs) and one or two PSUs.
Six fans can be mounted for push/pull cooling (fans not included).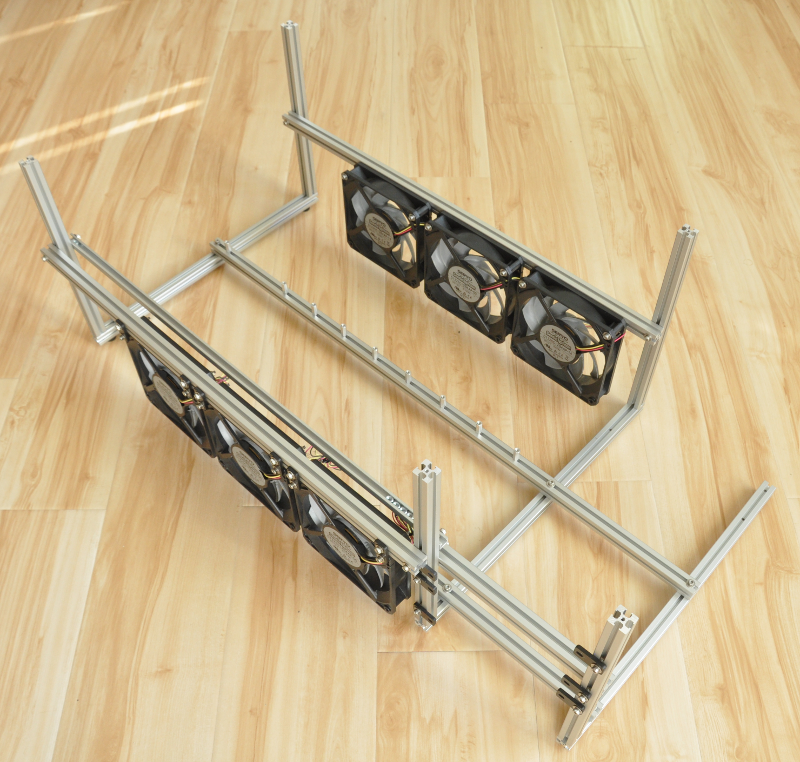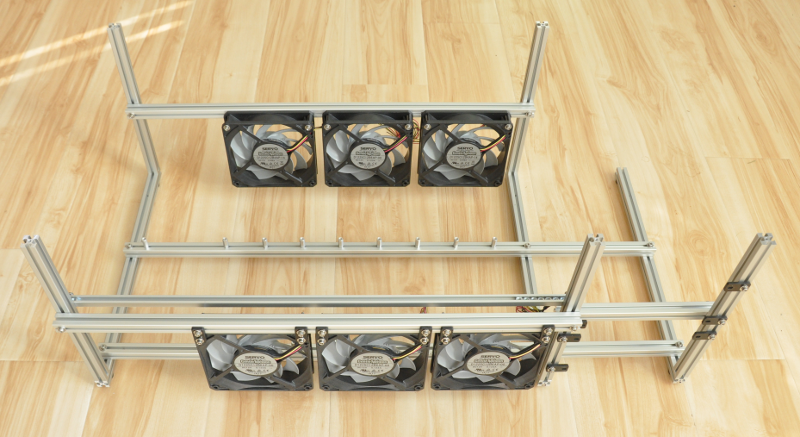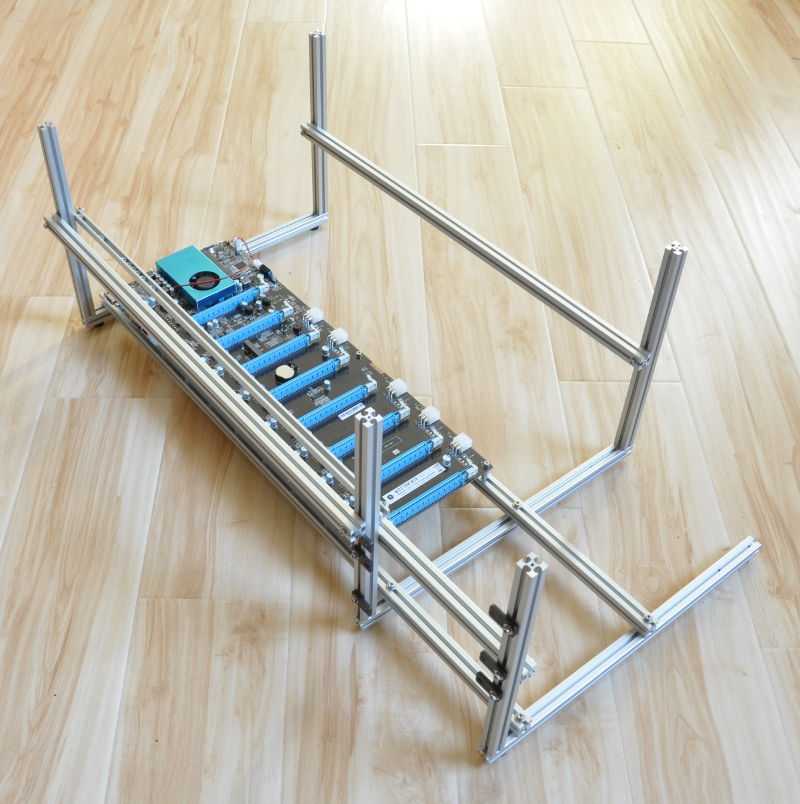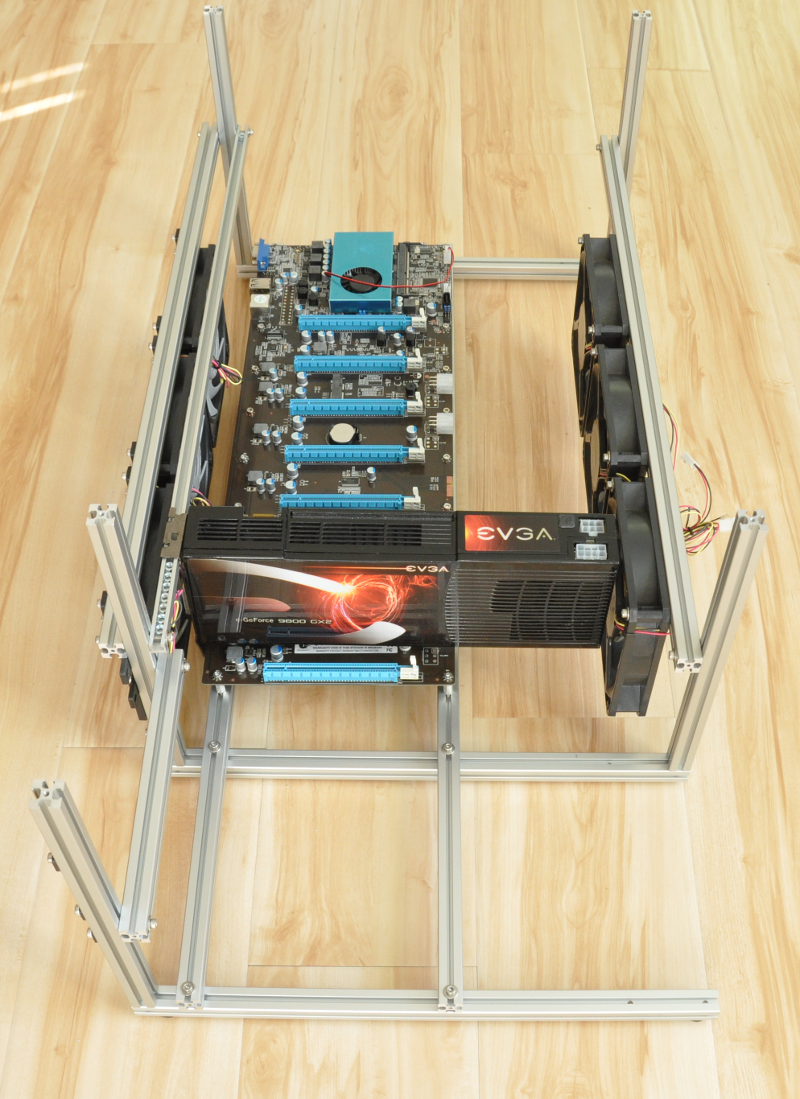 Two ATX size PSUs can be securely attached to the frame.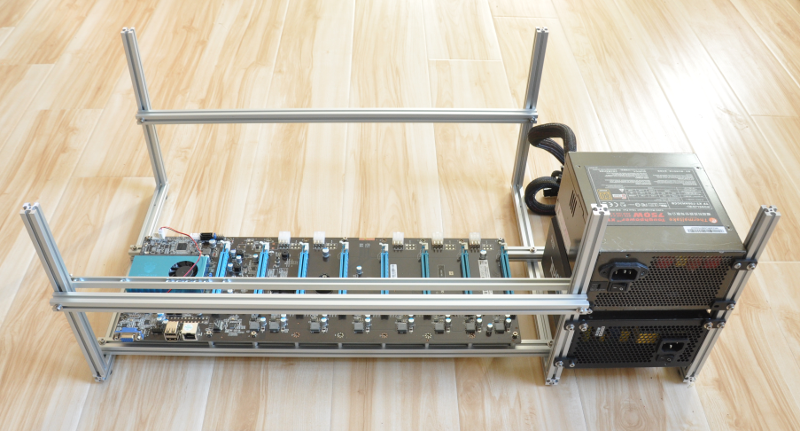 Or a server-style PSU can be mounted via two small angle brackets.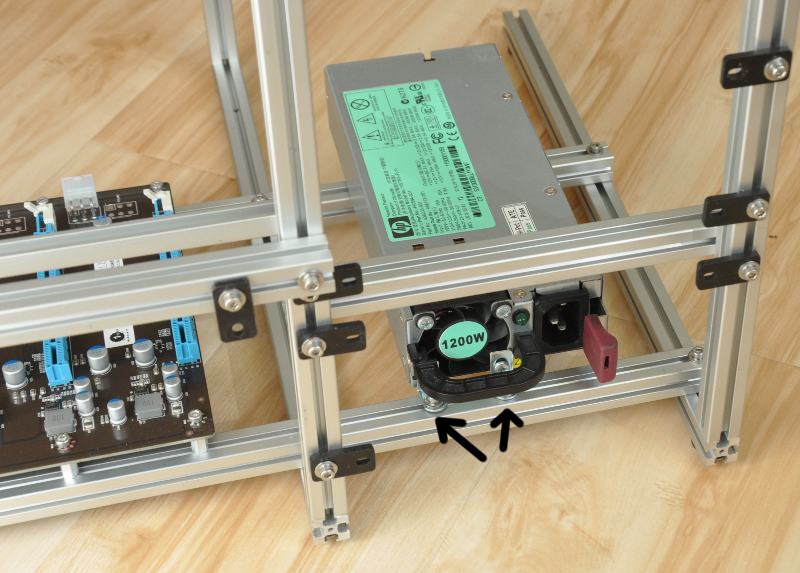 Everything you need to assemble and attach fans to the frame is included.
Features
Made from anodized aluminum extrusions.
Two PSUs can be securely attached to the tray.
The tops of the posts can be covered with a set of optional end caps.  pic
Heights of all of the fan support bars is adjustable.
Motherboard bolts to frame via 5/8″ tall aluminum standoffs/spacers.
The tray ships as a kit.

Stainless steel fasteners.

Size: 27.8″ x 14″ x 10.4″ (W x D x H)

Weight: 4 pounds (5 pounds shipping)