Up to eight risers can be safely attached anywhere along the slotted extrusion via four bolts per riser (only 6 risers shown):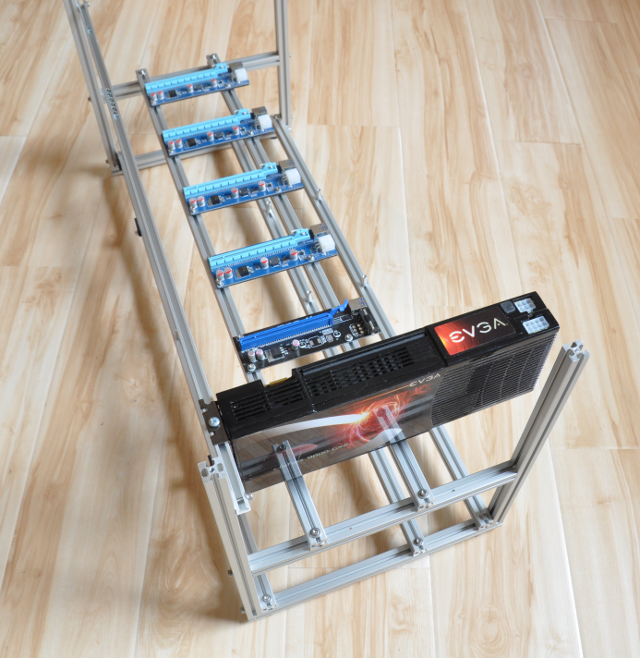 The wide open-frame "mining tray" can hold 2 PSUs and up to 8 GPUs (only one GPU shown below).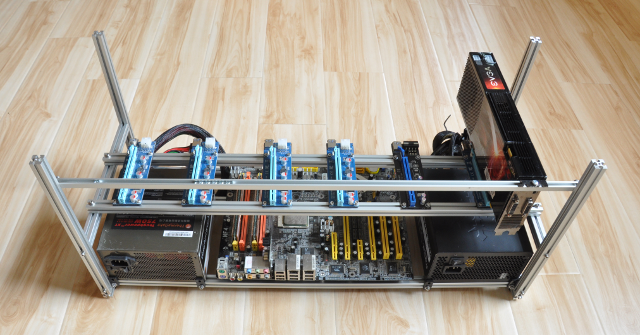 The extrusions are pre-drilled to attach an ATX/microATX/mini-ITX motherboard (via aluminum spacers).
The trays can be stacked (fastened securely together).
Everything you need to assemble and mount a rig to the tray is included.
---
Combined with an optional GPU-tier, the dual PSU tray is the perfect frame for the Biostar TB250-BTC PRO or ASrock H110 Pro BTC+ motherboards.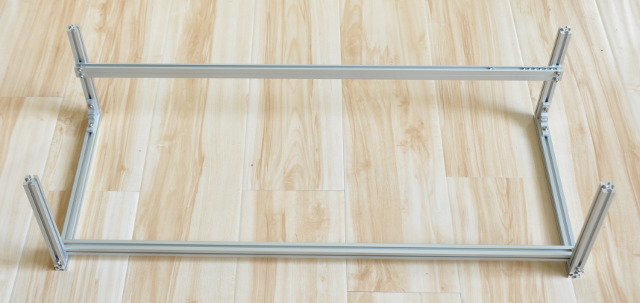 The GPU-tier doubles the number of GPUs that can be mounted to the tray (16).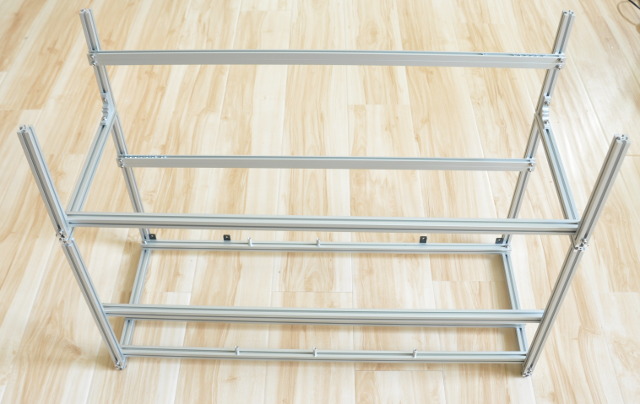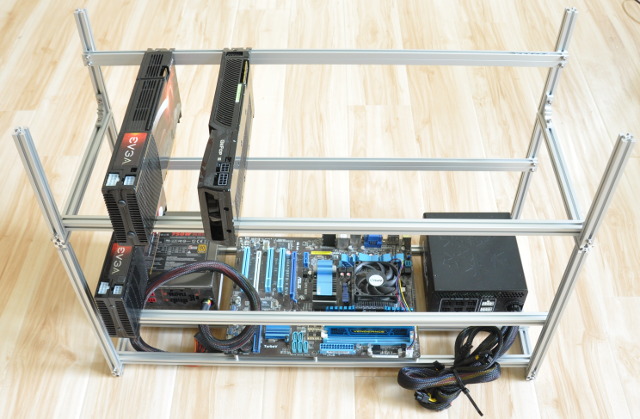 Features
Made from anodized aluminum extrusions.
Two PSUs can be securely attached to the tray. pic
Room for 8 GPUs (spaced approximately 50mm apart).
One HD/SSD can be attached to the tray via a pair of optional rails. pic
The tops of the posts can be covered with a set of optional end caps. pic
Height of all of the GPU support bars is adjustable.
Motherboard bolts to frame via 5/8″ tall aluminum standoffs/spacers.
The tray ships as a kit.

Stainless steel fasteners.

Size: 26.5″ x 10.75″ x 12″ (W x D x H)6

Weight: 4 pounds 6 ounces (6 pounds shipping)