This tech tray is a replacement drawer for IKEA's Helmer cabinet, transforming it into a low cost personal renderfarm.
This is the least expensive (and possible the only) Helmer DIY render farm kit available today.
The existing drawer front is removed from the cabinet drawer and attached to the tray via the handle.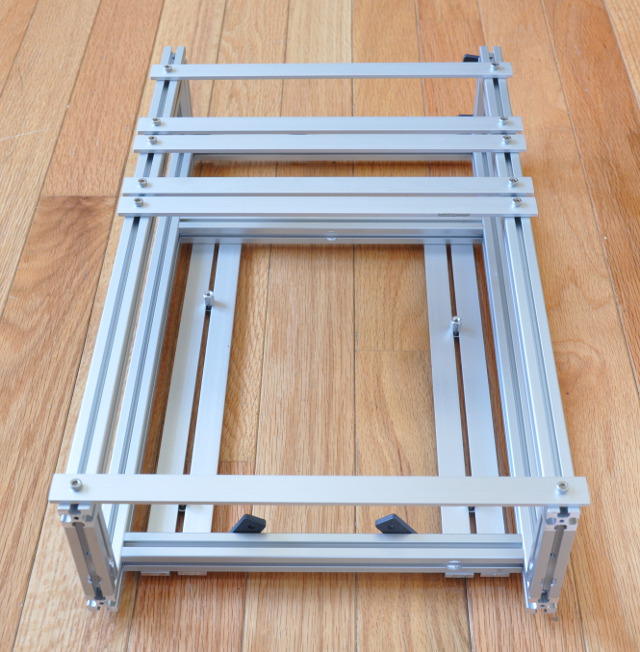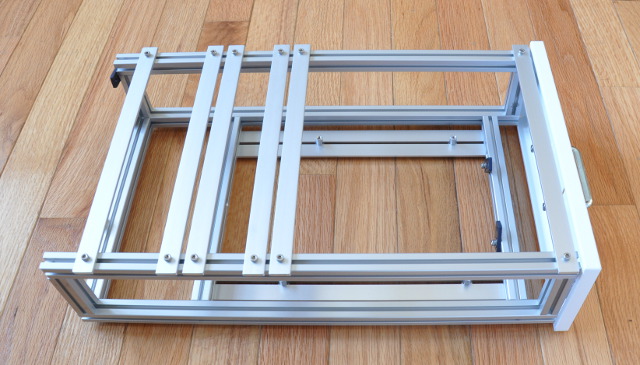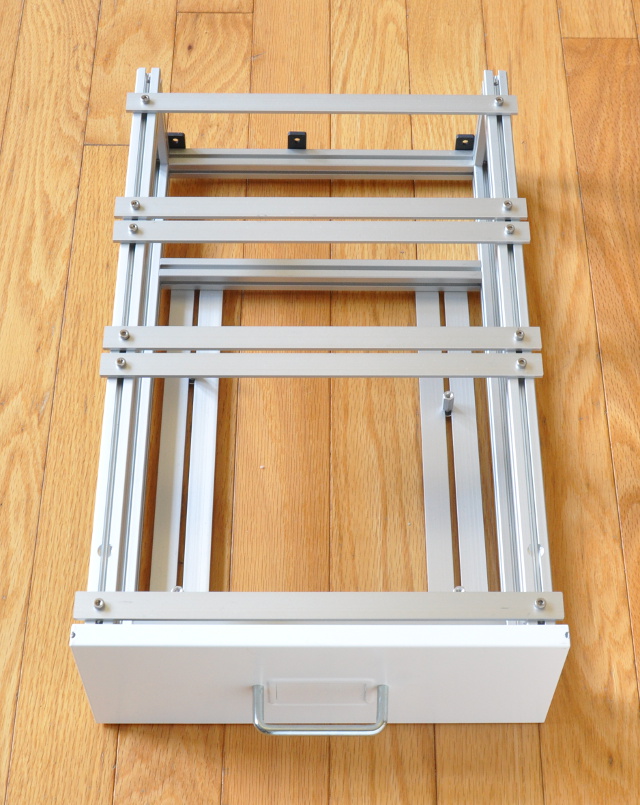 The tray can accommodate an SFX power supply, miniITX motherboard, one 3.5-inch HD (or SSD) and three 80mm fans.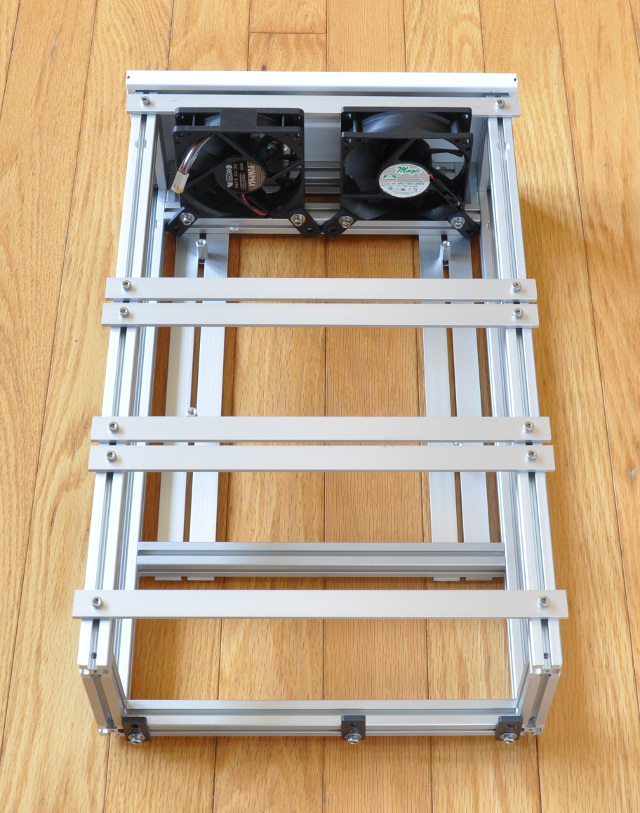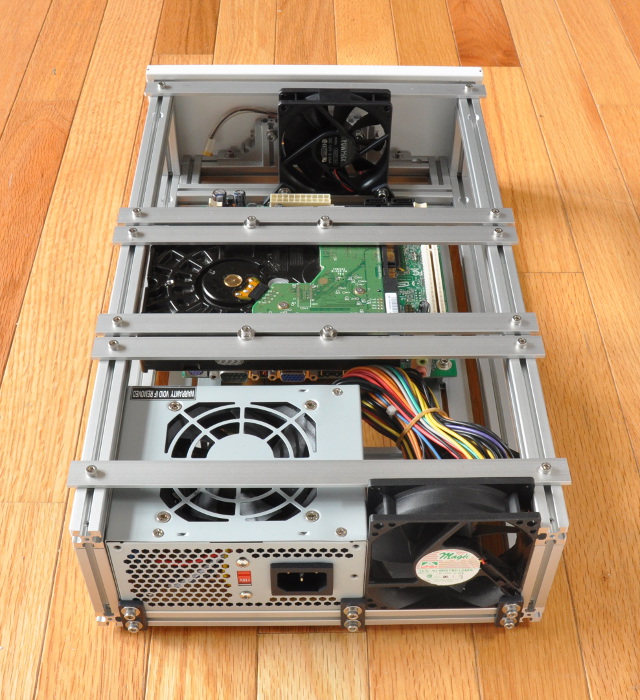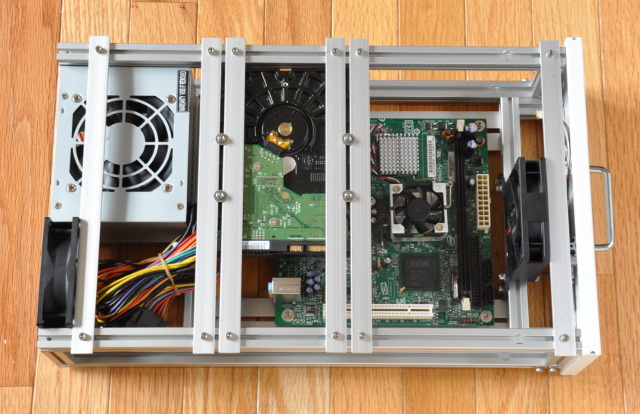 The tray is completely modular allowing complete flexibility over the locations of the computer components.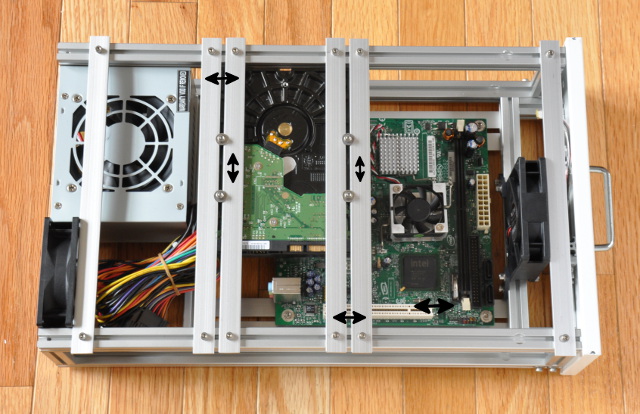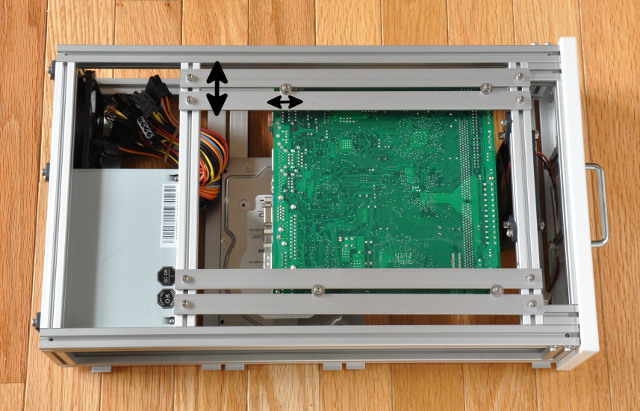 The Helmer cabinet, along with these compact miniITX tech trays, allows you to build a small, stylish and inexpensive render farm/cluster.
Order here.
For a replacement drawer large enough to house a full-size PSU and GPU, click Helmer miniITX Replacement Drawer/Case.
Features
Mount one miniITX motherboard.
SFX PSU.
Room for three 80mm fans (two in the front, one in back).
Install one 2.5/3.5-inch drive.
All aluminum construction.  Fully assembled.
Stainless steel fasteners.
Size:  9.25 x 15.875 x 3.5-inches; 235 x 390 x 89mm (W x D x H)
Weight: 2 pounds 13 ounces.