Open-air Case for GPU Mining
These open-frame "mining trays" are open-air cases designed specifically for scrypt (GPU) mining e.g. Ethereum, Litecoin, Dogecoin, X11 (Darkcoin)/X13 (Marucoin), etc., where the GPUs are mounted over the motherboard (via riser/ribbon cables) and widely spaced for optimal cooling.
All mining trays are stackable.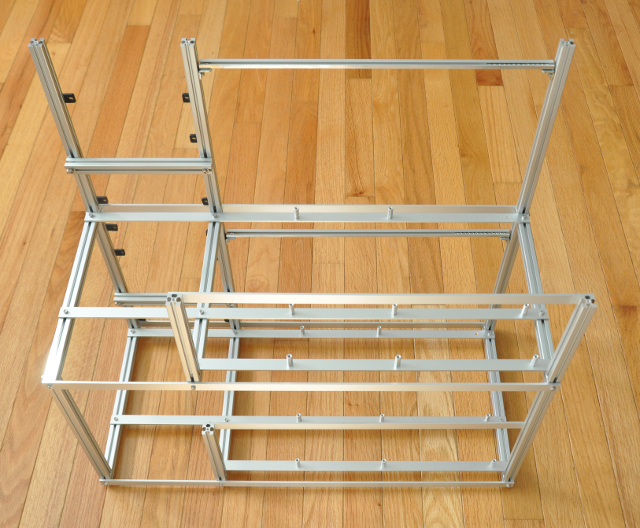 The "wide" mining tray is designed to hold six GPUs and either one or two PSUs and comes in two variations.  The "lightweight" is lighter than all of the other mining tray offerings and is much easier to assemble.
Lightweight Wide Open-frame Mining Tray
Wide Open-frame Mining Tray (one PSU).
---
Wide Open-frame Mining Tray (two PSUs).
---
The "deep" version of the mining tray is also designed to hold six GPUs, but the two PSUs are mounted in front of the motherboard: