Modding Block Brackets
15mm square blocks made from slotted aluminum extrusion.  There are M3 threaded holes on each axis along with ability to insert M3 nut(s) in each slot.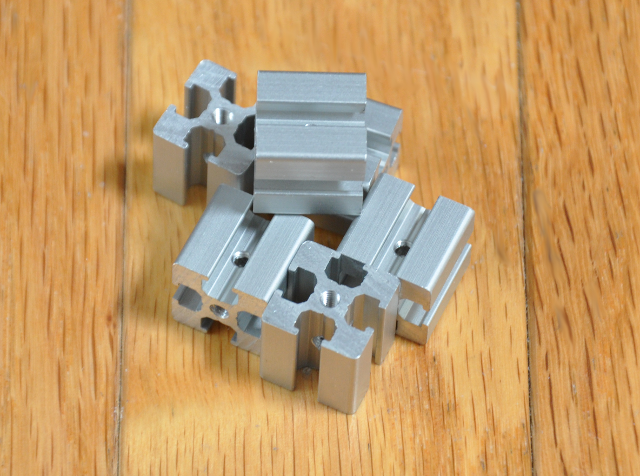 ---
Can fasten materials to all 6 sides via M3 bolts: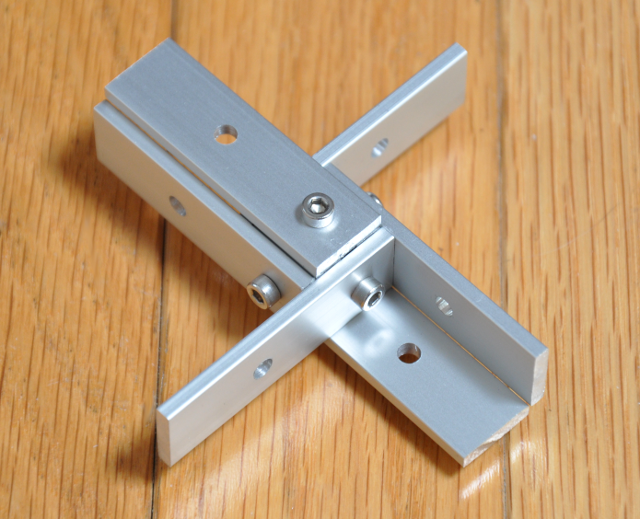 An M3 nut inserted into a slot allows for "off center" fastening: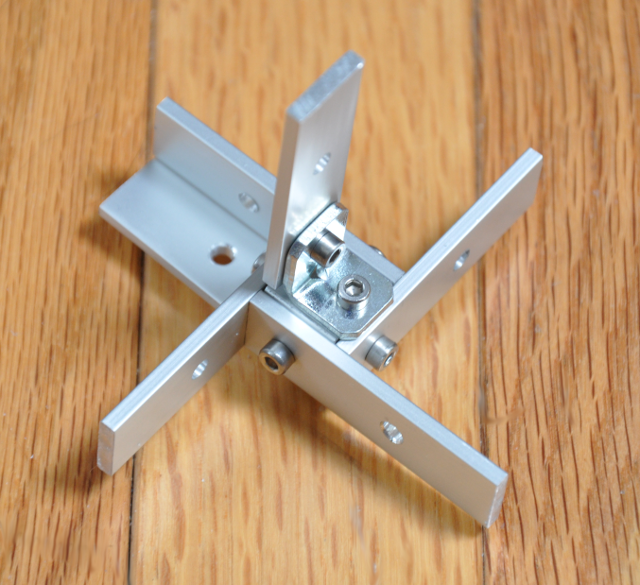 Order here.